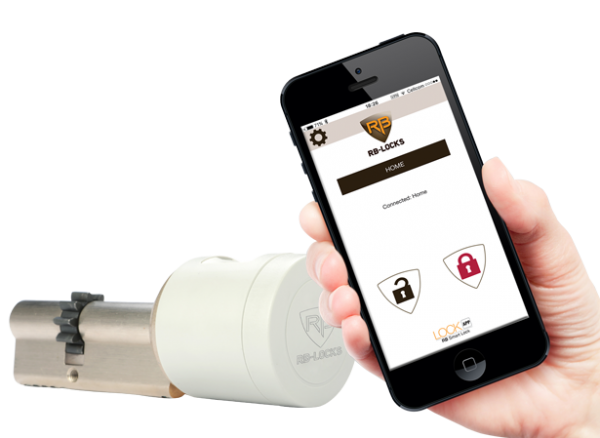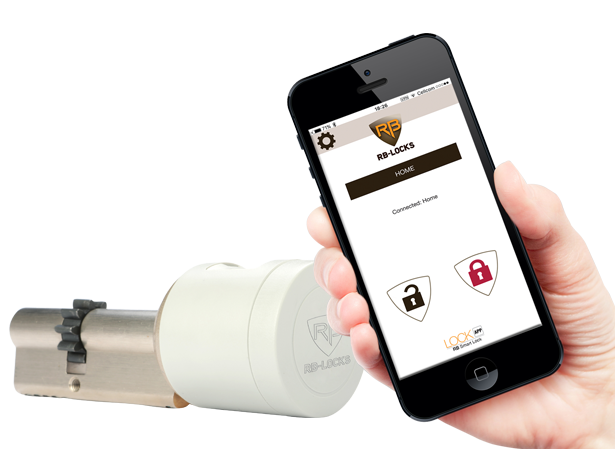 RB SMART LOCK – LOCKAPP
RB SMART LOCK – Progress to a smarter opening
The newest in locking systems, innovative, yet simple to use.
Operated through a secured application on your smart phone.
NO KEY REQUIRED!
Technical specification
The LOCKAPP system is operated by an application compatible to APPLE and ANDROID devices, in different languages.
The system's technology is of the highest standards, and is integrated into RB-Lock's LOCXIS Cylinder.
With the cylinder installed in the entrance door, RB-LOCKS LOCKAPP application on your smartphone controls locking and unlocking of the door.
Provides high-level security.
Bluetooth
433 MHz
PATENTED
Contents include: 1. Motorized cylinder operated by LOCKAPP application 2. Charging cable 3. Installation instructions for LOCKAPP application
Upgrade/add further convenient components: Wireless Biometric Key │ Wireless Keyboard │ Remote Control for Opening and Locking │ Master Remote Control for controlling up to 8 different systems │ Wireless Adapter for Smart Home and Central Phone Systems │ Extended Stylish Handle with Biometric Key │ Extended Stylish Handle with Wireless Coder │