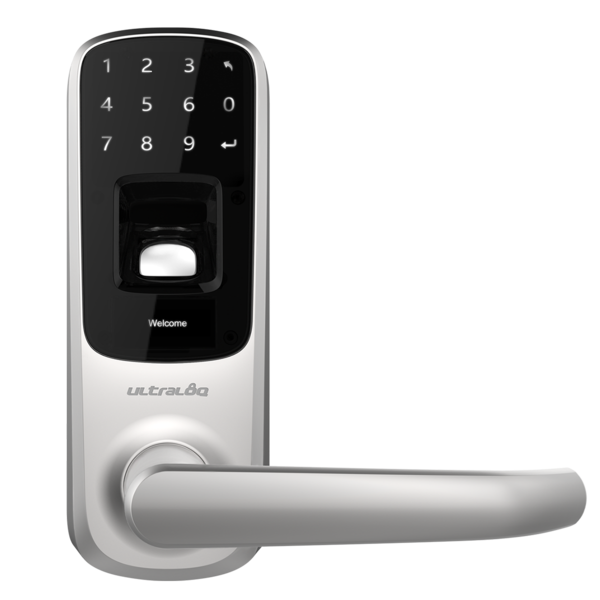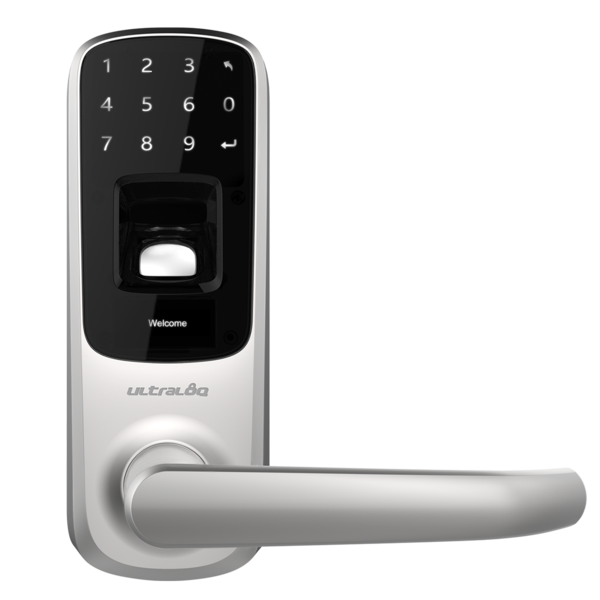 Ultraloq UL3 BT
GENERAL DESCRIPTION
Ultraloq UL3 BT smart lever lock is designed to be "Real Keyless". You are free to use fingerprint, code, key or smartphone to unlock. You can just knock on your phone to open the door, even when it's in your pocket.
Technical specification
Two-Point Locking: It features two-point locking – one on the deadbolt and one on the handle, That keeps your home twice as secure.
One Touch Unlocking: The fingerprint sensor is thoughtfully positioned to accompany your natural hand positions. With our patented technology one seamless action allows you to wake the sensor, read your fingerprint and unlock two locks. It works in the same way if you use smartphone or key fob to unlock.
Single Motion Exit: Automatically unlocks when the interior lever is turned down. This feature can also be disabled if you have a big dog.
Quick Tap Entry: For those who don't want to use smartphone or fingerprint, UL1 can be unlocked with a contactless key fob. Once you present the key fob in the vicinity of handle, the door will instantly unlock. Ideal for kids and the elderly.
Share Ekey: Grant access for specific dates or times.
Keyless Entry: Ultraloq App enables you to unlock your door with your smartphone.
Manage Users: Knows who has the access to your lock and how. Add or delete users any time you want.
Log Record: You can see a Log of who's entered and exactly when they did from your smartphone.